David Van Day and the Coastway Hospital Radio Fundraiser
Dear Generous Ticket Purchasers,
Just to let you know the total amount raised following Sunday's charity night's efforts is £1136.14, after deducting expenses (cost of licence, printing of tickets etc), Coastway made a profit of £939.64 which will go towards buying replacement studio equipment which is desperately needed.
No sign of Chris Eubank, Zoe Ball, Avid Merrion, or even Jordan, but we were lucky enough to find David Van Day milling around.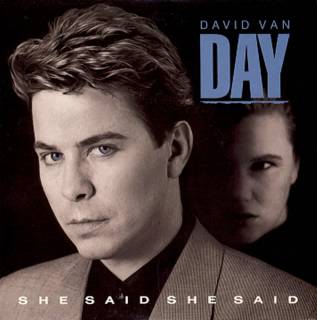 According to visitbrighton.com, David Van Day is famous for being a former member of Bucks Fizz, Dollar and selling ice cream outside Churchill Square Shopping Centre. A local celebrity, indeed!
Congratulations to Lucy, my mum, and me for winning two bottles of wine, a meal at Bella Italia and a 'Try Dive' voucher.
I got some really really sad news on Saturday, so that evening I got very very very drunk.
Thanks so much again for your support.
Sandra